Online Education
Online Courses are available for any student to take one or more courses while being home schooled through any program in any state. Online Courses are an innovative educational approach to teaching using the internet as the textbook or curriculum.
Our Online Program

Our online program Ignitia is a Web-based learning environment featuring a media-rich, online curriculum for grades 3 through 12. This Web-based curriculum can be accessed through any Internet connection and browser using a personal computer (PC) or Macintosh. (Licensed per school). With animation, video clips, and other exciting multimedia, Ignitia is the perfect Christian school curriculum for today's students. With this flexible, state-of-the-art curriculum, teachers can customize lessons to fit each student's individual learning needs and schools can be curriculum-ready in minutes.
Unlike traditional textbook curriculums, Ignitia has a diverse, vibrant mix of entertaining lessons, assignments, and quizzes. Fun-filled lessons are created to captivate students' attention and engage them in learning. Interactive learning games, Web links, and off-computer projects create opportunities for in-depth study. Automatic grading and lesson planning tools allow teachers to easily set calendars dates for semester or year-long schedules. Ignitia offers five core subjects plus a variety of exciting electives which can be used as a core curriculum, a summer school option, or specialized courses. Ignitia's cutting-edge curriculum was created to offer Christian schools flexibility, convenience, and quality academics.
Why Online Education?

Your student can learn wherever there is Internet access. Simply log on and learn! No more heavy backpacks and bulky textbooks to haul around. Whether your student is in his bedroom, at the coffee shop, or on an airplane with wi-fi, he can be learning with our online academy. This universal curriculum access means that even if life events change your day, you can still keep your student on track.
Are you planning a vacation to an Amusement Park or dashing downtown to run errands? As long as you have Internet, your student can come along and still complete his algebra, reading lessons, or science equations. Accessible 24/7 from anywhere in the world, Ignitia has media-rich lessons with fun-filled videos, dynamic learning games, and audio clips. Imagine a school right on your laptop or personal computer that you can take anywhere!
Sure, our online academy makes learning happen anytime, anywhere, but did you also know that we're totally flexible to your schedule and that we provide superior academics?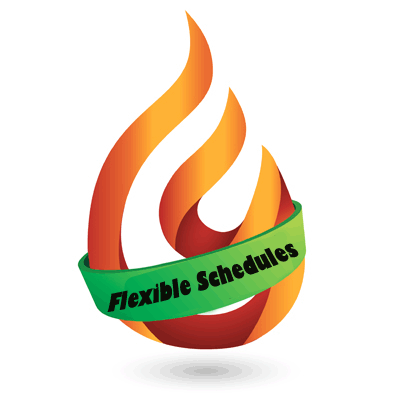 Online Education Demo

Please feel free to take at look at how our online program works! To do so you will need to click on the link below or click on the button at the top of the page for current student login.
www.AlphaOmegaSchoolOnline.com
You may access a sample version of our online program by clicking above and use the following information.
User ID: JR
Password: 123456
(User ID is case sensitive)